5 Ways to Never Miss Limited Edition Beer or Whiskey Release
on 30/06/14 at 9:23 am
Booze News
"A lot of people ask me how I always know about the limited edition bottle releases or super hard-to-find beers being tapped. While I hate to give away all of my secrets, I feel like you and I are close enough now that I can divulge some of the tricks of the trade. The reality is, though, that it's less about secrets and tricks and more about knowing how and where to harness real-time information.
So, without further ado, here are five ways to make sure that you're the first to know about all of the super limited release beers and whiskeys hitting your market before everyone else does."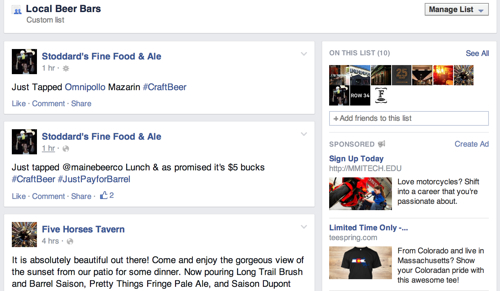 1. Facebook & Twitter Lists
I have two Twitter and Facebook lists that I check religiously (like multiple times a day): local beer bars and local bottle shops. Any good beer bar or bottle shop these days posts about their new deliveries to their social media accounts, so making sure you're keeping up with what they're putting out is a sure way to know when a limited edition beer or whiskey hits the shelves.
Keep in mind that the super hard-to-get releases like Founders KBS, for instance, or the Buffalo Trace Antique Collection, go really, really quick. So if you're not checking your lists often, you're going to miss out.