Drink To That: Experts Forecast 5 Alcohol Trends For 2011
on 22/01/11 at 12:30 pm
Booze News
Last year we saw the introduction of a bacon flavored mixer, this year we saw alcoholic chocolate milk and questionable single serve packaging, so what's next when it comes to drinks in 2011? We asked a few mixologists and liquor experts for their take on what will be big at the bar in 2011.
The Experts
Michael Adasko is a native Brooklynite and catering manager at Shiraz , a boutique New York event company. He has designed cocktails for Versace, Crate & Barrel, Google, Tommy Hilfiger, Microsoft, Target, Diane Von Furstenberg as well as Belvedere Vodka, Chandon and Johnnie Walker.
Duane Fernandez is a 7-year industry veteran who competed on the second season of NBC's On the Rocks: The Search For America's Next Top Bartender.  Currently the head bartender at NYC's Donatella and D Bar, his drinks have been featured in GQ and the New York Times.
Ori Geshury is based in Philadelphia, and serves as the Head of Development, Training, and Research for the Mixology Wine Institute, a division of the Professional Bartending Schools of America.
John Lermayer is a New Yorker based at The Florida Room at Delano Hotel in Miami. He has created beverage programs for multiple properties in the Morgans Hotel Group, and has received numerous awards including Canton's 2009/2010 Bartender of the Year.
Dean Phillips is CEO of Phillips Distilling Company, a family owned, Minneapolis based spirits company that produces a full range of distilled alcohol including organic and flavored vodkas, rum, whiskey. The company introduced the luxury vodka category in 1995 with Belvedere and Chopin, and now produces 70 brands across various spirit categories.
The Trends
Salt and Brine Are Catching On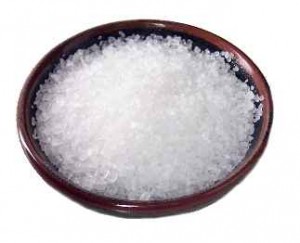 A bacon flavored mixer is definitely different, but is it unusual enough to become a trend? According to many of the experts we spoke with, it is.
"We are seeing a lot of requests for kimchi, smoked salts, and pickled vegetables – the savory cocktail is in," says Adasko.
Fernandez  notes "I notice that people are going for some spice in their cocktails recently. I am already working with Chipotle infused alcohol as well as incorporating other spices and peppers to play along with this trend. I see this coinciding with spring cocktails."
Geshury attributes the more experimental drinks to an increase in communication between the bar and the kitchen. "My friend lives in Brooklyn and reported a New York trend of homemade pickle brine chasing a shot [of whiskey]."
In Miami, Lermayer isn't receiving the requests for peppery or pickled additions, but has seen people "going back to spirit on spirit cocktails with more bitters. Essentially variations of classic cocktails. They are looking for drinks where the flavor of the spirit breaks through."
When it comes to the decision of which flavors spirit makers experiment with, Phillips crowdsources inspiration, taking recommendations from distillery guests. "We're constantly experimenting with unusual flavors – many of which are suggested by visitors on a whiteboard in our laboratory. From indigenous honeysuckle and prickly pear to exotic mangosteen, our master distiller, Jim Aune, always has some interesting concepts cooking," he says. "I just tried a caramel sea salt spirit in our lab that is begging to be bottled."
In Brief: Cocktails have taken cues from desserts for a while. If you're in the kitchen and have considered an unlikely ingredient, go ahead and mix it up because the main course is the next inspiration for mixed drinks.